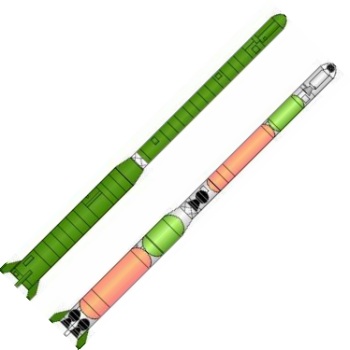 Democratic People's Republic of Korea is said to be preparing for the launch of the
Taepodong 2 intercontinental ballistic missile
from its now space imaged
[photos]
Musudan military spaceport
. The ICBM stands over 105' tall, nearly 8' wide with a maximum range of 9,300 miles. Intelligence satellites have detected activity at Musudan spaceport for days indicating launch preperations.
The Taepodong 2
is believed to have 3-stages. The 1st is thought to be a cluster of No Dong missiles. The 2nd stage is believed to be a No Dong missile. The 3rd stage might be a solid-fueled system.
A similar booster was used in 1998 to allegedly launch North Korea's
1st satellite
on a flight path over Japan. No similar
orbital launch
has been undertaken the past 8-years.
NPR audio

.