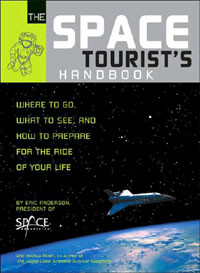 The hottest tourist ticket for the ostentatiously fashionable
haut monde
among the nine million millionaires worldwide is a reserved ticket to space aboard one of several spaceships set to enter the commercial market in the coming months. With ticket prices ranging between
$100,000
to
$200,000
, the travel time will be only two hours with five minutes of weightlessness and seeing the curvature of Earth and the blackness of space at more than
65-miles
altitude as the high point of the journey.
Sir Richard Branson's
Virgin Galactic has over 300 people signed-up via contract to pay the full cost of a suborbital flight, and over 30,000 have indicated their willingness to pay the $20,000 deposit for flights for a suborbital space ride beginning in 2009 from the high desert of New Mexico.
Space Adventures
has flown four "private space explorer" tourists at $20,000,000 each the past six years with the
fifth set for March of 2007
for the
creme de la creme
orbital flights to the space station. The Russians say their spacecraft are
now booked
. The firm has over 200 people who have either paid the deposit money of $10,000 for a future suborbital spaceflight or the full amount when such rides become available for $100,000 per ticket aboard a
Russian suborbital spacecraft
now in fabrication. The vehicle will fly from the UAE in late 2008 or 2009.
Rocketplane
's "Chuck" J. Lauer boasts similar numbers for suborbital flights from Burns Flat, Oklahoma at $192,000 per ticket. Jim Benson of
BensonSpace
is planning a vehicle to engage the market and sign-up potential passengers as is Jeff Bezos of
Blue Origin
in Texas and Steve Benette of
Star Chaser
in New Mexico.
There is a
rapidly building queue
of suborbital space tourists. So, if your plan is to wait to reserve your ticket, your wait could continue as hundreds make the deposits in 2007 to GO in 2008 or 2009.