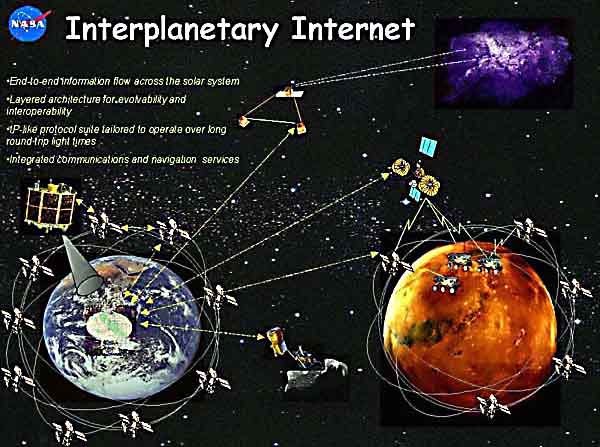 One of the most celebrated tech architects and chief Internet evangelist,
Vinton G. Cerf
, is spearheading a project to move the Internet into outer space next year with a new a technology protocol called InterPlaNet (IPN)-short for
Inter-planetary Internet
.
The
IPN protocol
is being developed to connect links between spacecraft on the surface or in the orbit of
Mars to Earth
. It is the result of Cerf's interest in extending the capabilities of the Internet into the Solar System.
"We are working on
standardising the protocols
so that spacecrafts can communicate and share information across the solar system," Cerf said in Bangalore, India on Tuesday. "It will be quite valuable for mobile communication which is disruptive due to location and weather. It can be used for terrestrial operations."
"The Internet has grown from 22.5 million servers in 1997 to 395 million servers now. In the same time, the user-base grew from 50 million to over a billion as of January 2007," Cerf added in his remarks in India.