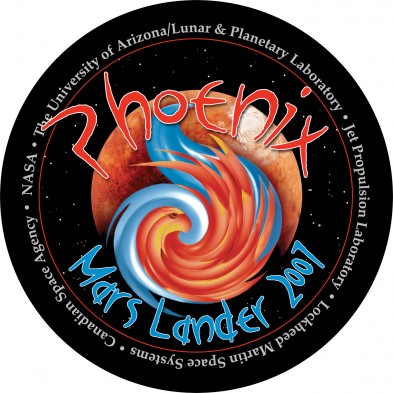 NASA's
Phoenix Mars Lander
has ceased communications after operating for more than five months. As anticipated, seasonal decline in sunshine at the robot's
arctic landing site
is not providing enough sunlight for the solar arrays to collect the power necessary to charge batteries that operate the lander's instruments.
Twitter
has the probes dying words:
"01010100 01110010 01101001 01110101 01101101 01110000 01101000,"
said the Mars robot on deathbed - - binary for
"triumph".
Mission engineers last received a signal from the lander on Nov. 2.
Phoenix
, in addition to shorter daylight, has encountered a dustier sky, more clouds and colder temperatures as the northern Mars summer approaches autumn. The mission exceeded its planned operational life of three months to conduct and return science data.
NPR
Audio report.
Launched Aug. 4, 2007,
Phoenix landed May 25, 2008, farther north than any previous spacecraft to land on the Martian surface. The lander dug, scooped, baked,
sniffed and tasted
the
Red Planet's soil
. Among early results, it verified the
presence of water-ice
in the Martian subsurface, which NASA's Mars Odyssey orbiter first detected remotely in 2002. Phoenix's cameras also returned more than 25,000 pictures from sweeping vistas to near the atomic level using the
first atomic force microscope
ever used outside Earth.